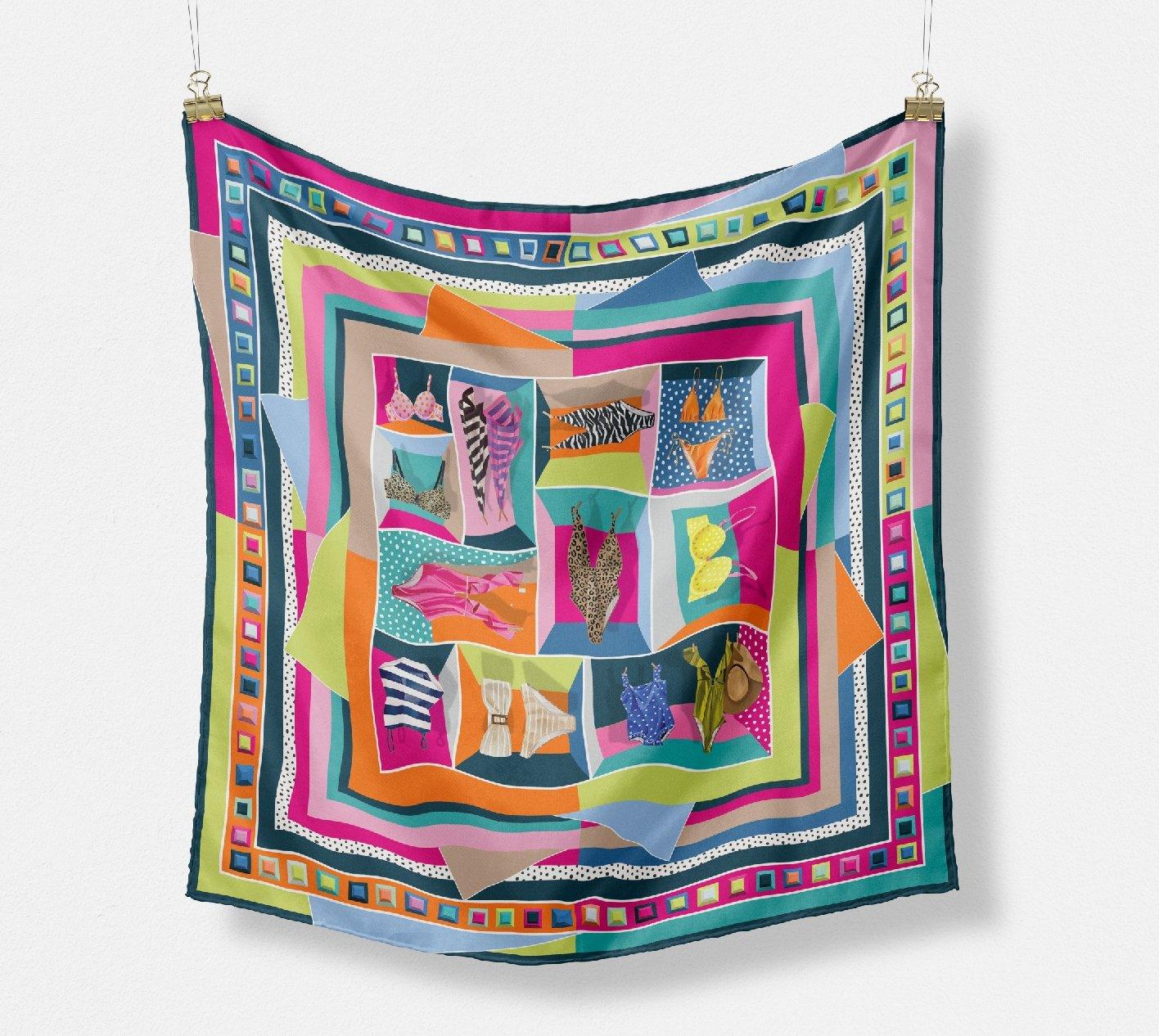 Scarf in silk twill with hand-rolled edges (100% silk).
Measures 36" x 36" | As this scarf is hand-rolled, the dimensions indicated may vary.
CB Grey original design.
Sustainably produced in small batches.
A collaboration with artist, Brooke Lancaster. 
When Brooke Lancaster looks down the Georgia coastline that she calls home, she sees three generations of inspiration amongst the deep ocean water, triumphant marsh, and beautiful shores where she spends an abundant amount of time with her family. The art gene was building in Brooke 45 years before she was born when her grandfather took a job at Gulfstream Aerospace designing and sketching the world's most exclusive luxury airliners. It was passed on to her father and then to Brooke, whose style combines the clean, purposeful lines and shadows of her grandfather's architecture with bold, bright colors that give you a glimpse into Brooke's cheerful, uplifting personality.
While her grandfather was the one who taught Brooke to appreciate proportion, it was her maternal grandmother's 1960's shift dresses and hanging laundry on warm summer days that first inspired her palette. Her dream workspace would be the relics of an abandoned boat house with an airy breeze and the smell of salty waters. Brooke applies this retro/modern style to her current works and loves to play with solid, bright hues as well as New England inspired patterns and complimentary colors.