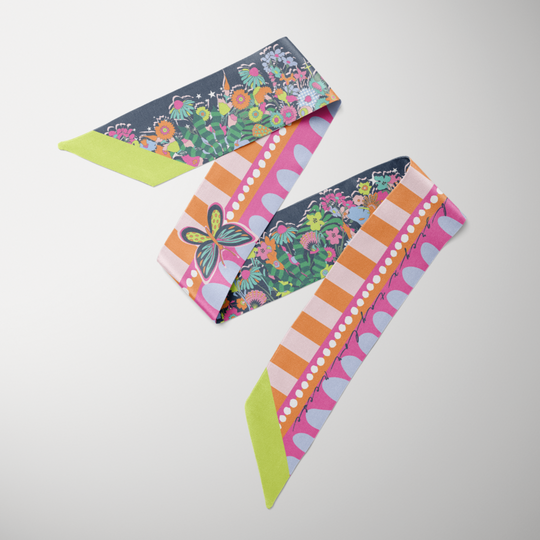 The Taylor Double Silk Mini
Over twice as long as the original mini, this new format offers a twist on its iconic sister that you can knot in a thousand and one ways. Around your neck, on your wrist, in your ponytail, on your purse, around your head, on your belt loop, in a braid...
Double mini scarf in silk twill (100% silk).
Measures 2" x 70"
CB Grey x Taylor Reese original design.
Sustainably produced in small batches.
The photo  is a mockup - actual product is double the size.